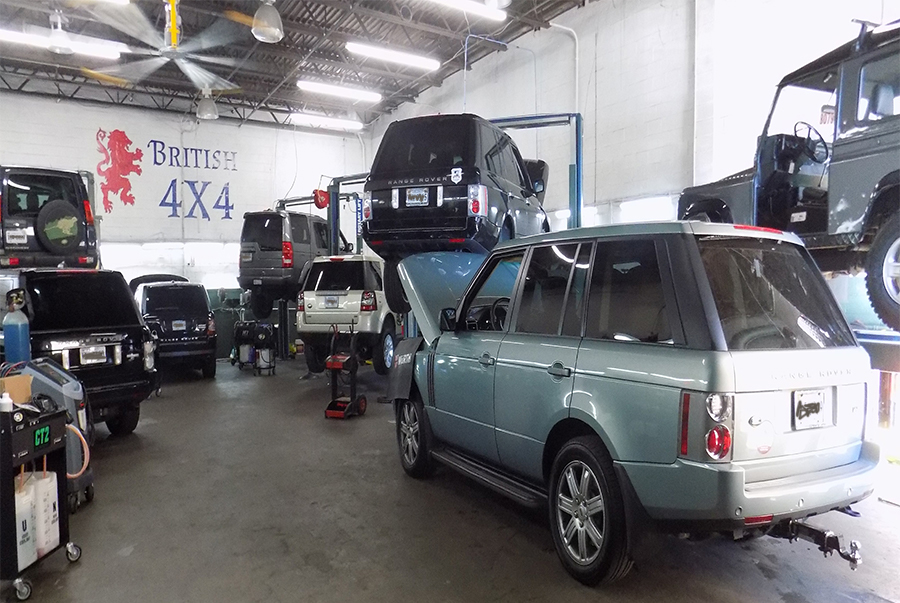 McLean VA Land Rover® Service
British 4×4 works only on ROVERS. Rover factory computer WITHOUT THE HIGH PRICES! Your Land Rover® or Range Rover® deserve personal attention by the experts at British 4X4. Knowing your  Rover has been serviced by Land Rover® and Range Rover® Experts gives both a much grater sense of security and trust knowing that your Land Rover®  has been serviced or repaired correctly.
Let us identify the small short or small problem before it becomes a big problem, come to the experts that still know how to repair and not just replace large expensive parts and assemblies.
Range Rover® Regular maintenance checks
Range Rover®  All scheduled service
Extended warranties honored
Range Rover®  Engine tune-ups
Range Rover® Oil changes
Range Rover®  Brake repair / replacement
Range Rover®  Tire maintenance / replacement
Range Rover®  Steering and suspension adjustments
Servicing Land Rover®  & Range Rovers in the Washington DC Metro areas.
Read what customers are saying about British 4×4
I've tried a few other places over the years for my Defender, Now I have finally found it's home. British 4×4 is very knowledgeable , Jace does a good job keeping me in the loop and makes me feel a part of the team. Rob T> Mc Lean VA.
Only choice for my LR4 and they dealt with my Warranty company for me, I just paid the deductible! Kathy M. Mc Lean VA.